9 YEARS manufacturing the
high-power diode laser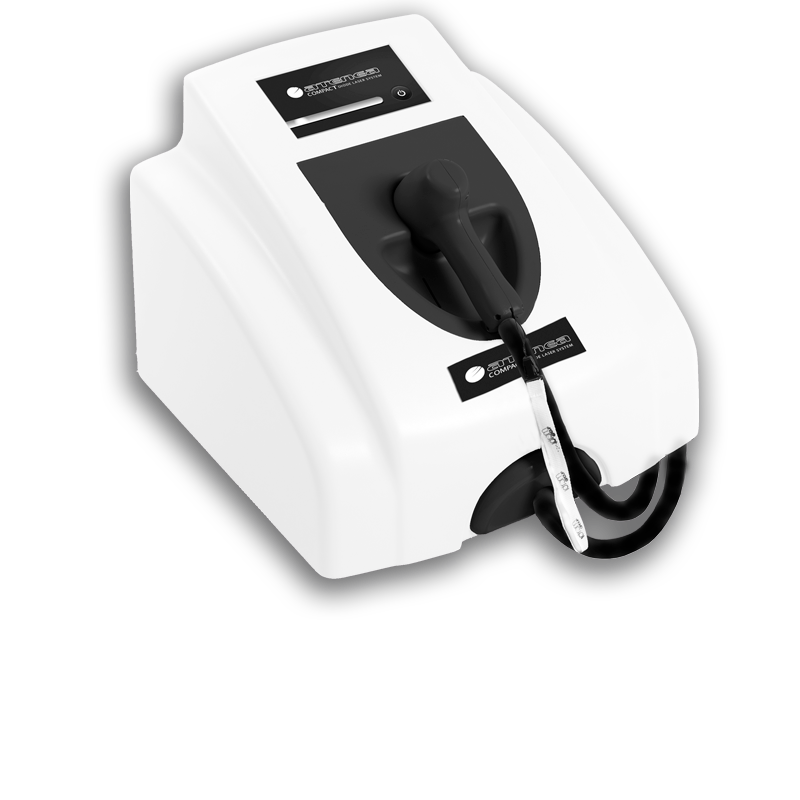 Pioneers in High-Power Diode Laser
More than 8 years ago, we were pioneers in the creation of a high-power diode laser equipment that united the positional and sweeping modes of work. Since then and until today we have developed and innovated under our seal equipment and applications, creating new patterns, both technological and therapeutic.

Power
Heads of up to 6,000 w of peak power  that ensures permanent hair removal. Do not forget that destruction of the hair follicle definitely can be guaranteed starting from  2500 w
Design
Our compact and ergonomic design provides maximum portability which gives an opportunity to get the maximum profit of it.
TAKE IT WHEREVER YOU WANT!

Security
Atenea® has an integrated energy calibration system, as well as some control sensors, thus ensuring the correct functioning of the equipment for your maximum tranquility

Cooling System
Exclusive cooling system, able to maintain the stable temperatures between -5 and 5 ° C avoiding interruptions in the application of the laser and providing painless treatments thanks to its maximum cooling pointer.

Repetition Rate
Only Atenea® allows to work with 5 Hz (5 shots per second) in positional mode, so the process of hair removal from legs takes between 15 and 30 minutes. Get more profit working less.
SPEED = PROFITABILITY.

Minimum Maintenance
The modular handpiece allows the independent replacement of any of its components, minimizing the maintenance and repair costs of the equipment.

Versability
Atenea® has 5 integrated modes of work that allow the free configuration of fluence, pulse length and repetition rate for maximum effect. Personalize the treatments according to your professional's criteria. FREE systems of work = MAXIMUM efficiency
Worldwide recognition as a business group
We could give you many reasons to choose our products. Power, design, safety, cooling system, repetition rate, versatility or minimum maintenance.
We work in Europe, America and Africa
We are a business group with worldwide recognition in the creation and development of innovative technologies in the field of medicine and aesthetics.
Our quality system UNE EN ISO 9001 and UNE EN ISO 13485, as manufacturers of medical devices, together with our commitment to excellence make Atenea an effective, efficient and reliable brand
MANUFACTURER
Avenida de Madrid, 120, naves 8-9. Arganda del Rey, 28500